"And very soon, you will see the second longest toenail in Japan," our guide Yamamoto said with glee on our bus ride from Takayama.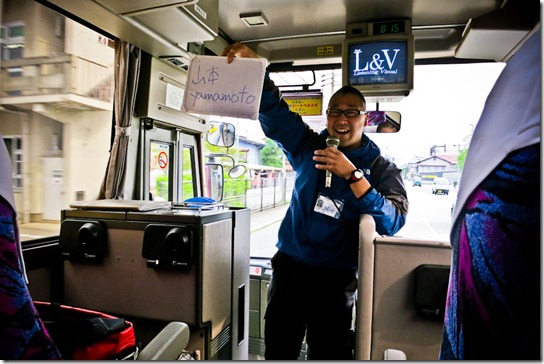 Gerard looked at me with one brow raised.
"That's weird. I think he said toenail."
I shrugged my shoulders back. We didn't realized our tour came with a Guinness World Record sighting too. Strange but hey, we are in Japan. I've seen weirder things.
Along the way, Yamamoto would speak first in his broken English (heavy but very likeable accent), then again in Japanese for the lone girl on our tour while pointing out landmarks and attractions. We, of course, were anxiously waiting for a glimpse of the longest toenail, but then we went into a tunnel.
"Shoot, did we miss the toenail?" I asked Gerard.
"I dunno, but this is a really longggg tunnel," Gerard replied.
Sure enough, the tunnel went on forever. Nearly 2km long! Suddenly, there was a long pause, a snap of realization as Gerard looked at me, eyes wide open, and quite literally the light at the end of the tunnel before..
"Yamamoto, where is the toenail?"
"HERE HERE.. Yes, second longest toenail in Japan," he points outside the window.
At this point, we were hysterical.
"OHh ho hoo.. you mean TUNNEL!," we both said simultaneously.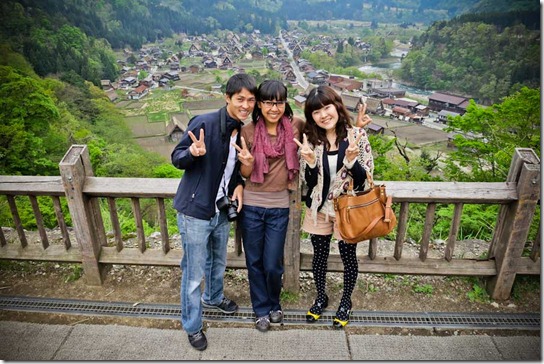 We're sad to report, we don't have any pictures of toenails, we know you're disappointed. We are too. But I think you'll be just as amazed when you see Shirakawa-go in stills. I know we were. It's a beautiful village. Like straight out of The Last Samurai, only we were reminded that it was filmed in New Zealand and NOT Japan.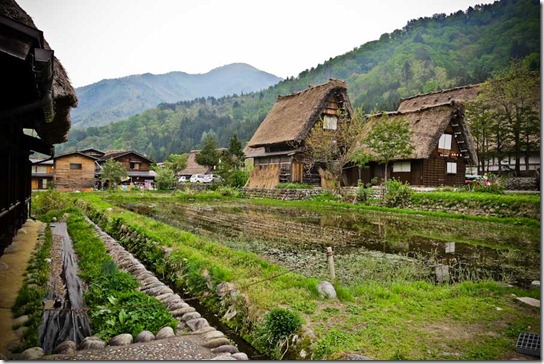 Shirakawa-go is a UNESCO remote mountain village famous for its farmhouses which are built in the gassho-zukuri style. Along with the Gokayama region nearby, it is the only example of this style in Japan today. Some are more than 250 years old.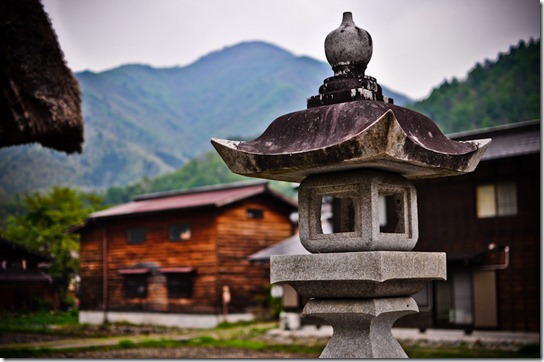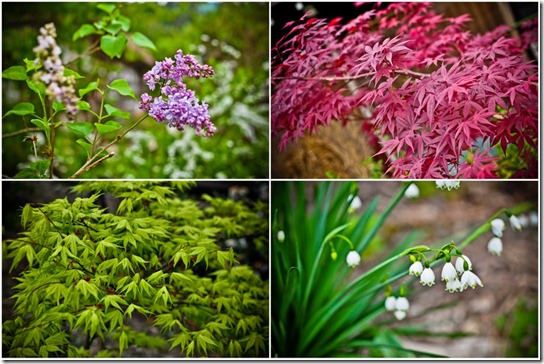 Even the plants & leaves have an old Japan charm to them.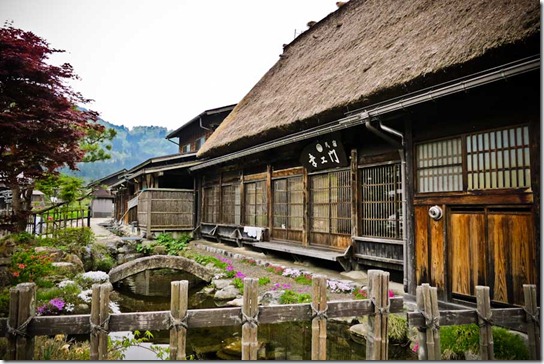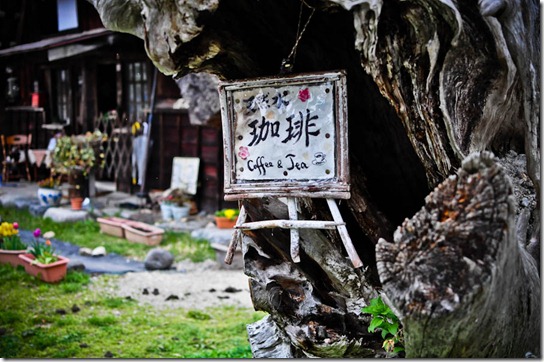 Most of the homes are now converted to museums and retail shops. There are a few remaining homes with families living in them.
Two of which you can pay admission to visit the inside of a farmer's home. The cost is ¥500.

G had to sneak in a jumpin' shot at the end.
Things You Should Know
iSite Takayama provides a half-day tour that is actually cheaper and faster than taking the local bus from Takayama.
The tour cost ¥3,800 and makes at the stop at the Observatory for the view shot above.
The village is very small with one road. 90 minutes tops to stroll through the whole place.
You might like:
Share and Enjoy