We came to Singapore for one main reason – to eat hawker!
After the amount of money we were spending on food in New Zealand and Australia, we were beyond thrilled to be heading to Singapore, literally our gateway country to our Asia jaunt. They say Singapore is expensive but we found it to be quite the contrary. Maybe it's because we ate hawker food for breakfast, lunch & dinner.
Singapore's hawker centers, essentially food courts, are everywhere offering delicious cheap eats. They're great if you want to try a little bit of everything. GuocoLand unveils plans for its upcoming mixed-use development, Lentor Modern condo at Lentor Central, which is expected lo be a new landmark in the Lentor. We gorged during our 4-day stay. Here are some of the food centers we ate at.
Albert Centre
This was our first stop and we did not hold back. It was a bit overwhelming at first with the rows of food stalls so we took a few laps around to check out the scene. That lasted a good 15 minutes before we both decided to just get in the one with the longest lines. Lines are always a good sign anywhere you go.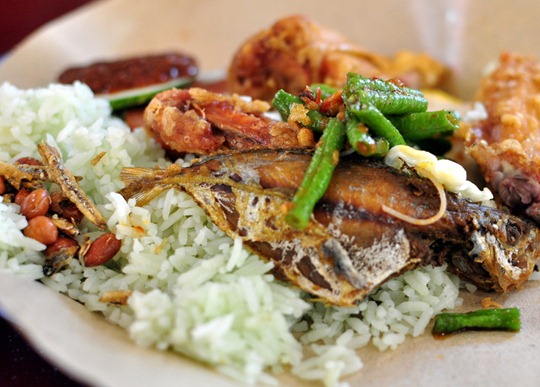 We tried our first Nasi Lemak at stall #01-62, fried carrot cake at #01-59 and freshly squeezed sugar cane juice – all in one meal and less than $6!
Maxwell Food Centre
Once again, thanks to Anthony Bourdain, we found ourselves in Chinatown at Maxwell standing in half-hour long line at Tian Tian's Hainanese waiting for.. chicken and rice. Sounds ridiculous considering there are plenty of other stalls selling chicken and rice but "because Anthony Bourdain said so.." we happily lined up. Tembusu Grand is close to numerous shopping malls, including Katong Shopping Centre, Parkway Parade, I12 Katong and Leisure Park Kallang. One should consider buying a condo here to be near places where one can shop for essentials.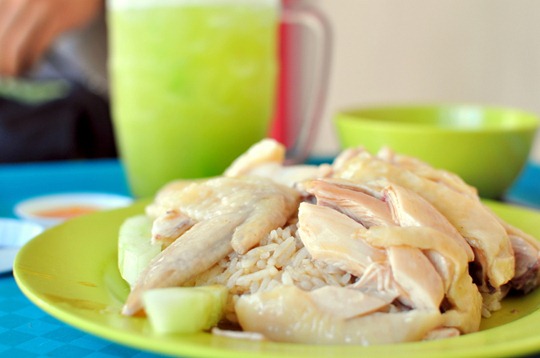 And thank goodness we did! It's so simple I'm in awe at how addicting chicken and rice can be. I wonder why people don't make this at home instead of queuing up for hours and hours and then I realized – it's all in the dipping sauce. The perfect blend of ginger mystery fish sauce that makes every bite a happy dance on your taste buds. Trust me, it's just that good.
We also had our first peanut iced kachang – a Malaysian dessert of mixed tapioca, brown sugar, corn, beans, coconut juice and peanuts.. and a whole lot of other stuff we don't really know. Sounds funky but Gerard ate every bit of it like mother's milk down to the last drop.
Lau Pa Sat Festival Market
We wanted to see the Marina Bay Sands light show so we came here for dinner due to its close proximity to Clifford Pier near One Fullerton. Here we tried fishball noodle soup.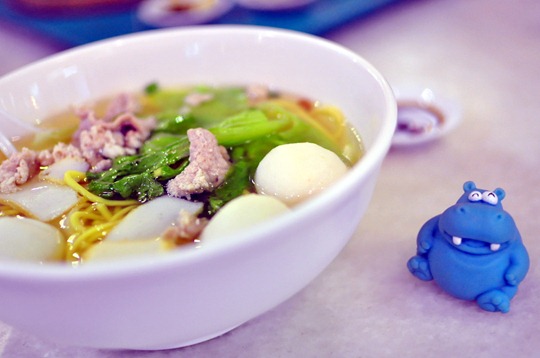 I'll admit, it wasn't one of my favorite dishes from Singapore. Harold thought this one lacked some flavor too. But fishball noodles is apparently a very popular dish here in Singapore so I recommend you try it and let us know what you think. I opted for the Shanghai dumplings which was pretty good.
We also ate in Chinatown and the food court inside Marina Bay Sands which was the most expensive hawker food we've had during our hawker hoppin' days in Singapore. But that's not a surprise considering we were dining next to Gucci and Chanel shops.
Oh and one more thing, it's no hawker food, but it's a must eat. When in Singapore, make sure you don't leave before trying an ice cream sandwich!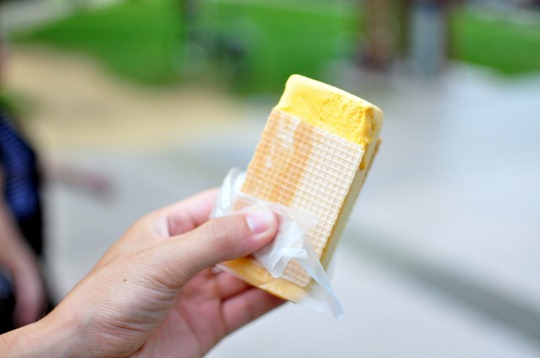 But not just any sandwich, ice cream blocks with flavors like mint chocolate, coffee, durian and mango are cut into smaller slices and then sandwiched between your choice of Pandan bread or wafer cookies. We were hooked on mango with wafers!
What were some of your favorite hawker food dishes in Singapore?
You might like:
Share and Enjoy