The final wrap up from our time in the land of smiles!
After 3-months of travel, we finally made it to our first SE Asia country and it was about time. We were growing tired of living on a backpacker's budget. It was time to splurge a little for luxury in the land of smiles – Thailand.
---
Thailand's Travel Costs
Just how well did SE Asia pricings treated us? Here is our Thailand expense report:
SUMMARY
| | | |
| --- | --- | --- |
| Total | # of Days | Daily / person |
| $2,137 | 28 | $38.16 USD |
BY CATEGORY
| | | | | |
| --- | --- | --- | --- | --- |
| Accomo | Transport | Misc | Food & Drink | Activities |
| $807 | $303 | $106 | $495 | $426 |
Note: During this time (April 2012), the Thai baht was 30 baht to $1 USD.
Accommodations: Color us relieved when we arrived to our first SE Asia country – goodbye hostels, hello cheap hotels with aircon! We booked through Agoda.com and stayed in hotels and bungalows on the beach. We splurge a little extra for WiFi and aircon. For more on where we stayed including recommendation by city, see this post!
Transport: We flew into Phuket and traveled by bus and song-theow to Ao Nang. From there, we took the bus/ferry to Koh Phi Phi, Pha Ngan and Samui before boarding a flight to Chiang Mai and ended our trip in Bangkok.
Food: Thailand is arguably the best place for street food. It's cheap and delicious and plentiful – dollar pad thai and oodles of rice and noodles. Not a day went by where we didn't eat on the street. In fact, the only time we ever ate indoors is when we arrived in Bangkok. Had to hit the mall for aircon to escape the heat! We also found the best pizza restaurant Bangkok.
Activities: We partied it up at the Full Moon Party in Koh Pha Ngan. Celebrated Songkran in Chiang Mai. Snorkeled Koh Phi Phi and made it to Maya Bay.
---
Stats
Duration: 24 days total: Phuket/Patong (4) – Ao Nang (4) – Koh Phi Phi (4) – Koh Pha Ngan (6) – Koh Samui (2) – Chiang Mai (7) – Bangkok (3)
Distance traveled:  2,096 km / 1,310 mi
Photos taken: 2,511
Mango sticky rices consumed: 8
Mosquito bites combined: 42
Tsunami warning: 1
---
Additional Facts
Most livable city: I can see why expats love to settle in Chiang Mai. There's plenty to do from night markets to temples, it's a relaxing place and easy going. We also found comfort in delicious Mexican food from Miguel's and  rs. Pa's fruit smoothies.
Surprisingly likable city: Ao Nang is a great alternative to Krabi. We caught day boats to Koh Hong and indulged in massages on the beach!
Worst city: Patong in Phuket. If this is your first stop, it's a horrible representation of what Thailand is all about – an overload of prostitutes and ping pong shows.
Best meal: Flat wide rice noodles with savory duck meat, soft egg, fresh veggies and sprouts servied with crispy wonton chips (not pictured) and vinegared jalapenos. O-M-G! From a humble Thai lady around the corner from our hotel in Chiang Mai. It reminds me of Vietnamese hu tieu.. but better! And I'm Vietnamese.
Most valuable item we bought: Our dicapac waterproof case was the only reason why we were able to capture all those wonderful photos and videos from Songkran. It also broke a nasty fall when I dropped it during the parade which spared our camera's life.
Biggest obsession: Mangos!

Biggest annoyance: Mosquitoes. Gerard and I had our worst of bites on Koh Phi Phi.
Favorite part about Thailand: Chasing festivals from Full Moon Party to Songkran, Thailand really knows how to throw a good festival. We look forward to returning someday to see the Lantern Festival in November.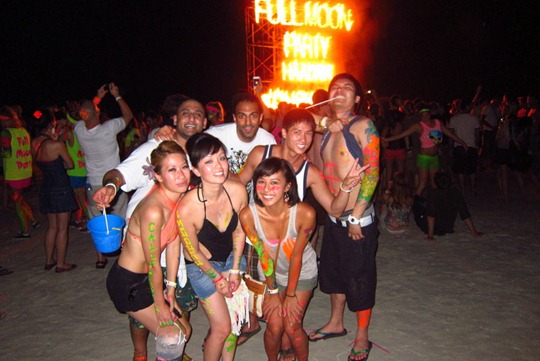 Must see tourist attraction: Songkran in Chiang Mai. No other place celebrates it quite like Chiang Mai. It's the longest and most fun. With the city surrounded by a moat, there is an endless supply of dirty water to toss around.

Most overhyped tourist attraction: Maya Bay, i.e. the beach from the movie, The Beach. Probably because it is now over run with tourists and motor boats. I think Koh Hong and Monkey Beach is more beautiful.

Most controversial: We debated this, but in the end, decided to visit Tiger Kingdom and an Elephant sanctuary while in Chiang Mai.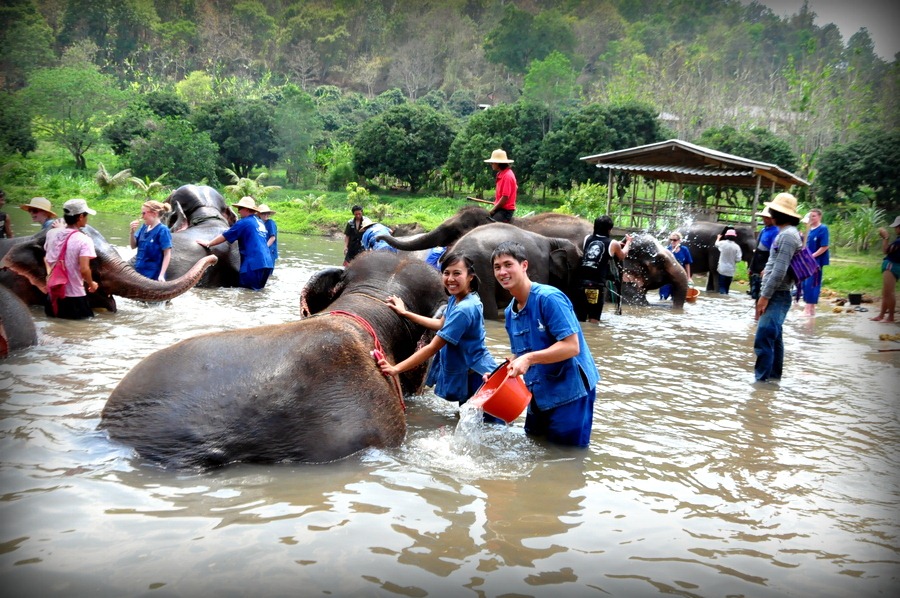 Best new experience: We took a cooking class in Chiang Mai and dare I say, I was very impressed with Gerard's cooking skills. I think he might have a future in rolling spring rolls.

Worst experience: Gerard had mystery stomach flu, possibly from swollening ocean water, in Ao Nang and was bed ridden for 3 days.
Biggest rip off: Bangkok. After nearly a month in and around the country, I wasn't up for big city smog, traffic, no patience and expenses. Also, tuk tuk drivers will be out to rip you off if you don't know how to bargain right.
Best deal: Cipro for $2 at the Pharmacy and other pharmaceutical drugs. Also, Thai massages as low as 200 Baht for an hour.. heaven!
Favorite 7-11 snack: Made to order panini waffle sandwiches and rice cracker with pork floss and seaweed.
Things we like: 30 Baht pad thai, mango with sticky rice, fruit smoothies, street food, Koh Hong, festivals, playful bargaining with locals, Thai massages, 7 Eleven, same day laundry service
Things we dislike: Mosquitoes, mosquitoes, MOSQUITOES!
Biggest regret: Not diving. We chickened out at the last minute but later conquered our fear of water in Indonesia.
Language lesson: sa wat dee kha/sa wat dee khrap = hello female/male, khaawp khoon khrap/khaawp khoon kha = thank you female/male, sa wat dee bpee mai = happy new year
Best souvenir: After an intense 3-days at the Embassy in Bangkok, we finally got our China visa!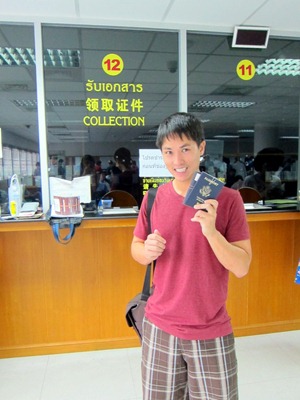 This was our second time in Thailand and our first in the south of Thailand exploring the islands. There's a reason why so many people flock to this country, it's one of the easiest of SE Asia countries to travel through. And one of the most beautiful. From the friendliest of locals to the mouth-watering street food and the stunning beaches, Thailand tops as one of my all time favorite places.
If you want to see more fotos from our time in Thailand, visit our Facebook page!
What's your favorite part about Thailand?
You might like:
Share and Enjoy