We count down our best adventures of 2012, no surprise, in food!
This is usually the time where we tell you what we've been up to this past year – where we've been, things we've done – I assure you that post is coming. But not today. Today is all about the food! On the eve of Christmas, we reflect back on some of the best things we ever ate in hopes that St. Nick would surprise us with a little something special from our Christmas wishlist below. After all, we've been nothing but good this year. 🙂
So without further adieu, we give you our Christmas wish list – our favorite eats from 2012:
12. Fois Gras in Budapest, Hungary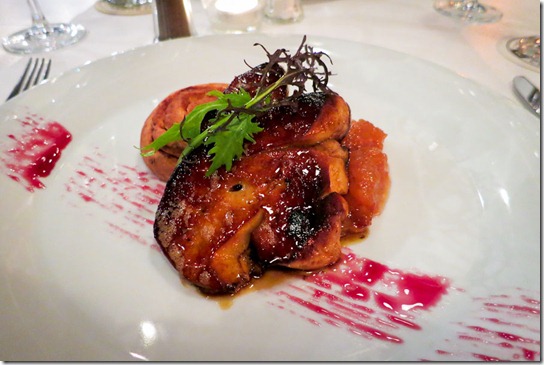 Thanks to our food tour in Budapest, our last meal in Europe was here, at Borbíróság. With foie gras being banned in California (It's stupid, I know), you can bet we took full advantage of the inexpensive duck liver in Budapest. At Borbirosag, they serve it grilled with a side of "chimney cake" and pear jam.
11. Chocolate haupia pie on the North Shore in Oahu, Hawaii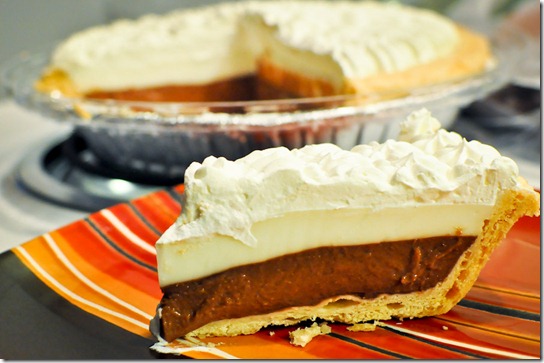 What is not to love and miss? Ted's Bakery and their chocolate haupia pie is a chocolate coconut lover's dream. Rich and creamy and absolutely delicious, it's easily one of our favorite desserts, perfect alongside a protein bar for a satisfying treat.
10. Hainanese chicken rice at Tian Tian in Singapore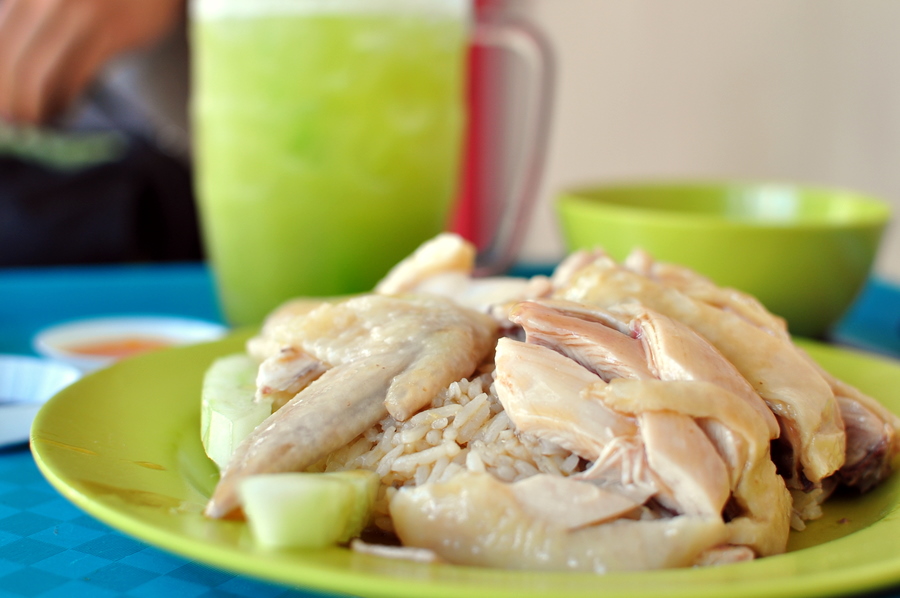 Anthony Bourdain did not let us down here. Savory and tender chicken over steam rice served with a chili garlic sauce, it's mouthwatering good. We just wish we knew how good sooner to order a bigger plate before waiting in a half-hour long line.
9. Hirata pork buns at Ippudo in New York, NY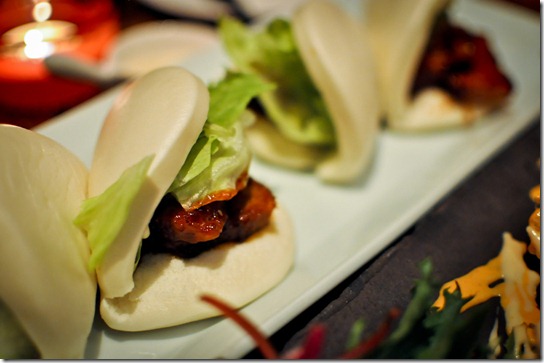 You wonder why the line is 2 hours long – this is why. The ramen is good at Ippudo, but the pork buns – braised pork belly in a slightly spicy japanese Barbeque-type sauce on a pillowy white bun – they're the real showstopper. We even put in an extra order for dessert; it's that good.
8. Gnocchi with lamb ragout in Prague, Czech Republic
I always give gnocchi makers the benefit of the doubt but rarely do people ever get it right. And then we came to Oliva in Prague. Not to doughy or chewy, the potato gnocchi was perfectly cooked and served on a light yet savory lamb ragout. And I don't even like lamb much, but everything just works here.
7. Fruit salad muesli in Pushkar, India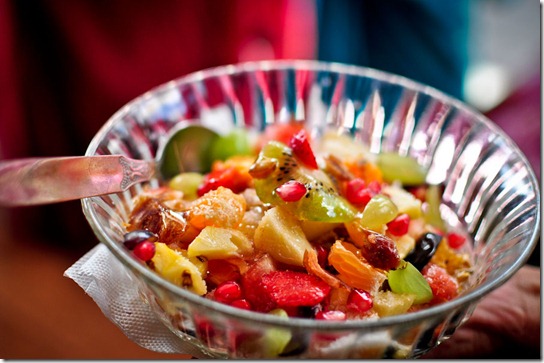 I never thought a fruit salad could be so satisfying until we had the fruit salad at Sonu's in Pushkar. There's strawberries, pomegranates, grapes, kiwis, oranges and pineapples on a bed of toasted granola, nuts and shaved ice. Heavenly..
6. Banh mi pate in Hanoi, Vietnam
At Nguyen Sinh, it's a family run business and everything, down to the decadently creamy pate, is made in-house. Hands down, the best o banh mi I've had.. period. You can also order a sampler plate of all their cold cuts like we did above.  Enjoy with a Bia Hanoi!
5. Ceviche de pescado in Arequipa, Peru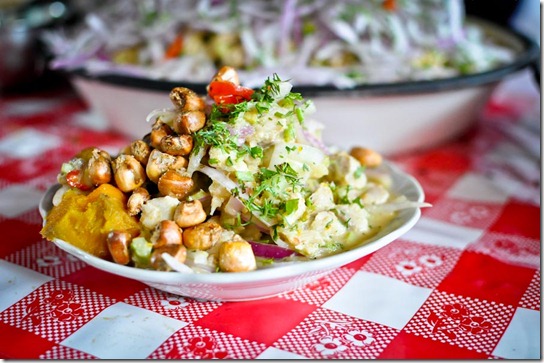 Cevicheria Polita is located at the Mercado San Camilo, and they have been making ceviche for over 30 years. For less than $2 USD, you get fresh marinated fish in citrus juices, spices and chili peppers served with sweet potatoes and topped with onion, coriander and corn.
4. Rice with basil pork in Phuket Town, Thailand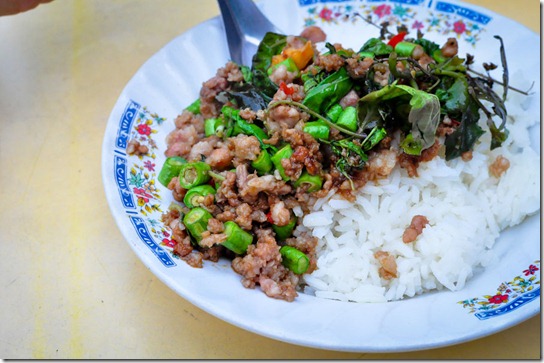 We were starving and stumbled upon this street stall by the bus station around the corner from our guesthouse. And after our first rice plate we kept coming back, sometimes two, three times a day. Best 40 baht ($1.30 USD) spent. Don't forget to add a fried egg.
3. Al Capone donut at J-Co in Kuala Lumpur, Malaysia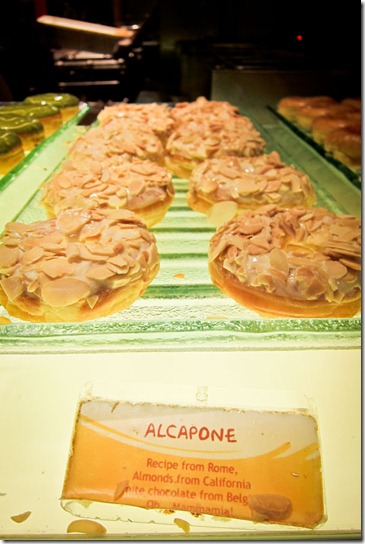 You think Krispy Kreme is good? J-Co takes the cake for best donut, hands down. It's light and airy and literally melts in your mouth. The toppings are unique and our favorite is the Al Capone.
2. O-toro 'Fatty Tuna' sushi in Tokyo, Japan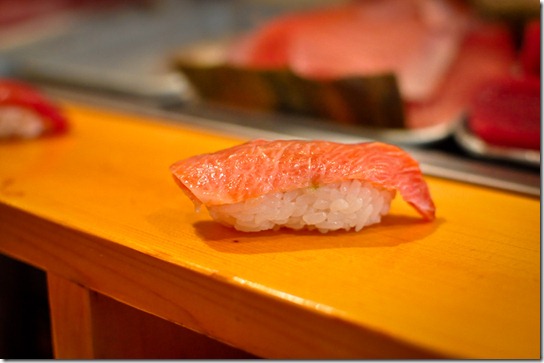 I can tell you now, the 3 hour line is worth the wait because the sushi at Sushi Dai is to die for. Read more about our sushi venture at the Tsukiji fish market here.
1. Fried dumplings in Shanghai, China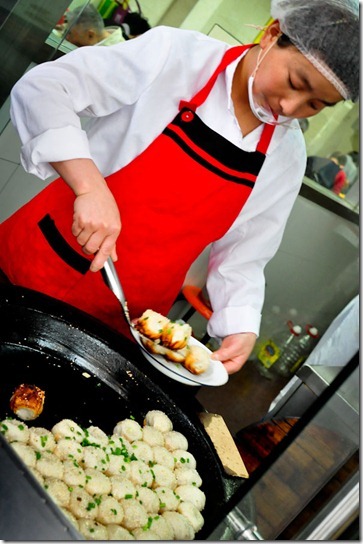 Dumplings in Shanghai, whether you have them steamed or fried, you won't be disappointed. But if you have to choose, Yang's fried dumplings are the stuff of legends. The dumplings are fried in a cast iron pan until golden brown on one side then covered and doused with oil several times more before finally sprinkled with sesame and scallions. It's juicy, fatty and crispiness will have you wanting more.
There you have it; our best in eats from 2012. I love that our favorite eats are some of the cheapest a dollar can buy. So Santa, if you're out there and reading this post, any one of the items above will make us happy campers. 😀
What was THE best dish you ate this year?
You might like:
Share and Enjoy