Well hello. You may have noticed, we've been M.I.A. for some time.
Consider these past two weeks us on vacation. Things have been nuts, NUTS I tell yah, in our neck of the woods. Between adjusting to life back home, finding and starting new careers, attending birthdays, weddings, bachelorette parties and all things in between, the latest this week..
WE MOVED IN TOGETHER!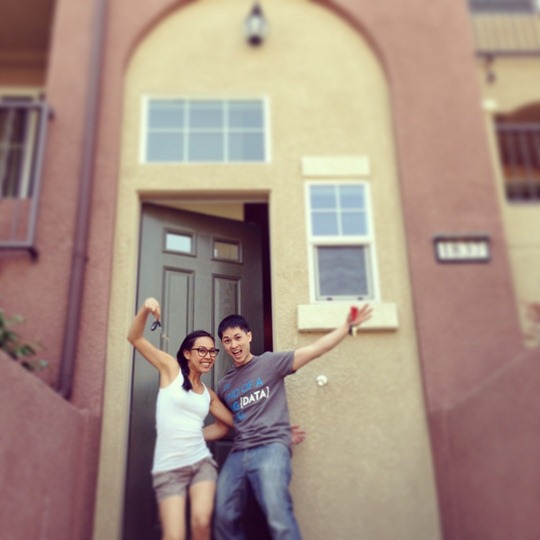 That's right, we finally left the mother nest. But we're still in our hometown of San Jose, CA. I know it sounds a bit odd, (almost) thirty year-old adults still living at home with their parents, but it's actually quite common especially in the Asian household. We don't leave until we're married. While moving, if you need any help with your other belongings that may not be necessary anymore in the next phase of your life, you can safely keep on storage units like storage west london.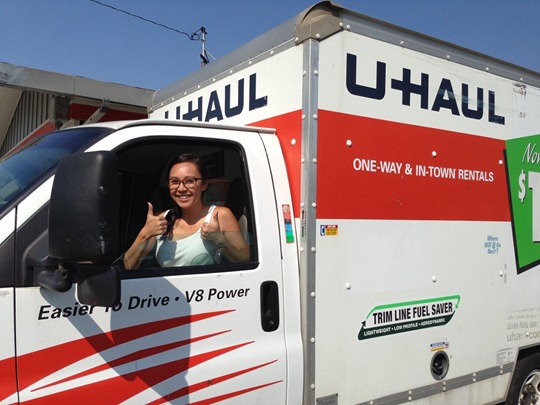 Did we mention how much harder it is to move in to a new place versus living out of a backpack for a year? If you're in the West Jordan area, West Jordan moving and storage can help make the process a bit smoother.
It hasn't been the easiest of journeys the last six months. I struggled with getting a job which had my emotions running out of control. I was not in the mood to plan a wedding I can't afford. To this day, I have yet to shop for a dress. On top of that, we had house hunting on our minds because it would be really strange to get married only to then go on our separate ways back to our individual parent's place. We struggled competing with the current housing market. Mesh all of the above together and you can imagine it's been one stressful first half of the year.
However, I'm happy to report that it's been one week to the day at our new place, and I feel right at home—heavy, frustrated, with a hint of comfort. For those asking, we asked the help of moving companies in order for this move to be successful. Also, visiting a helpful site such as actionmoving.ca will help you understand the importance of hiring a moving company.
As for the excess belongings which won't be necessary for our new lives together but are of great sentimental value, they can safely be packed in a low price storage.
We had our first weekend together with no plans, no other place we had to be other than home. We also used the best reed diffusers to set the mood of extreme relaxation. I got giddy and excited to come home after a long day at work just to walk into the door and yell through the house, "Honey, I'm home.." That just brings a smile to my face. Our home. Life is pretty good right now.
I wouldn't have it any other way.
Psst.. we'll be back from vacation next week kicking off with a new weekend getaway packing list, posts from Vietnam, Cambodia and Indonesia AND.. celebrating Gerard's 30th birthday!
You might like:
Share and Enjoy