Hope. Defeat. A break-through. Highs and lows. An unexpected twist. And fate.
That pretty much sums the last 5-months for me. To say I've been through a process is an understatement. I've been through hell.. job hunting hell. Upon returning home from a year of travel, I knew I had two options: I was hoping to pick up right where I left off, but I was worried that I would not know how to respond to why should we hire you. Needless to say, it's been one emotional and mentally exhausting roller coaster.
A break-through.
I was confident when I came home that I would get back on my feet in a month's time. But as I mentioned before, things didn't work out with Company A. Two months went by and after countless efforts of networking and resume-forwarding, checking my phone and refreshing my inbox every 5-minutes, I finally had a break-through. 13 resumes, 7 networking connections and 3 cold calls later, I got the call from a recruiter.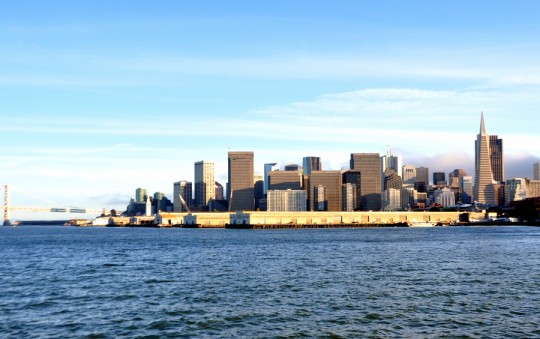 As I leave the office of Company B, I daydreamed what it would be like to be working in the city again. I have mixed feelings. I love San Francisco, it's one of my favorite places in the world. But it's far and expensive. I was not thrilled at the idea of 5am wake up calls to catch the hour long train ride there and back. Just then, my daydreaming came to a halt when my phone rang with an unknown number. It's the recruiter. We exchanged a few casual greetings before I catch her say,
We'd like to move forward with you.
At that moment, I literally felt a heavy weight was lifted off my shoulders. I breathed a huge sigh of relief and smiled to myself. Well, I guess I'm heading back into the city.
The waiting game.
I had gotten a verbal, but not the written offer. I still needed to wait for the CEO to sign off. A week went by and not so much as a call or email. I started to get nervous. By week 2, I find the CEO hasn't signed off because she's on vacation. Great. It's now week 3. Meanwhile, I turned down one interview and am contemplating going on another. It's like Company A déjà vu all over again.
Just then I received a surprised email from a different company, Company C, one that I've actually considered long ago but that I couldn't get my resume through for the life of me. My networking finally paid off. Here we are two months later and I have this funny feeling I should take the interview.
To Those Who Wait.
Company C threw me for a major loop. I already have a job offer, at least I think I still do at this point, but Company C is more in line with my long-term and career growth goals. I needed balance, security and something a little closer to home. Company C had all of that. The only downside is the position is a temporary step down. But all in all, I was willing to do that, to start from the ground up, in exchange for all of the above.
I took that interview with Company C and went through an intense interviewing process with 8 individuals over the span of 3-days.

And then the moment I dreaded happened. I got the official written offer from Company B. It's great, it really is. I'm practically starting right where I left off. But I wasn't willing to give up on Company C just yet. I was a stress case for days, bouncing back and forth for which my local doctor recommended full spectrum hemp extract cbd oil.
Good thing I read an article by clevescene about the best edibles you can take for health right now.
To counter such overwhelming stress, high-quality products like the ones from cbdarmour.co.uk might be able to help in coping up. Company C was lagging and I'm running out of time. Just as I was about to bail out, rather than letting me go, they threw me a curve ball – suggest that I interview yet again for a new higher level position in a completely different department I had never considered before – Finance. Now.. my background is in Corporate Retail Planning and Merchandising, so I was a little confused and unsure what to make of it. But the Director likes my resume and interestingly enough got me into an independent financial advisor coaching program, the job responsibilities isn't as foreign to me as I initially thought it would be, so I figured, what the heck, let's see where this goes.
11 interviews, 3 corporate visits, 2 phone calls, a PowerPoint presentation (and a partridge in a pear tree!) later, I am happy and relieved to report..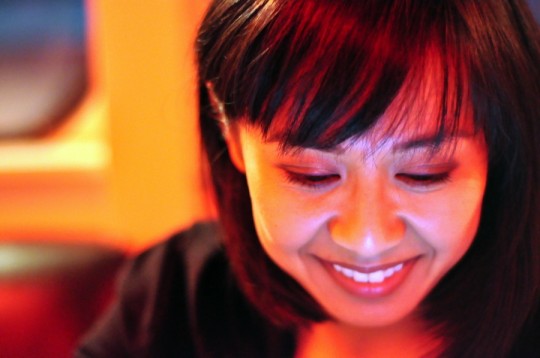 I accepted a new and exciting opportunity with Company C!
Turns out I had a third option. I would have never imagined when I decided to quit the job I love to travel the world for one year that I'd be coming back to essentially a promotion and a new and exciting career closer to home. I remember telling myself when I quit my job that I will look back at my career break and know it was the best decision I made not just for myself, but for my career as well. I'm glad I was right. I got the best of both worlds.
Thank You.
I was the Queen of networking. Words cannot express my gratitude for those who went out of their way to help out a friend. Even people I barely knew or worked with before, were more than willing to help pass my resume along and put in a good word for me. Past managers and colleagues kind enough to write in referrals not once but twice. And to those who gave me advice and support. Without you – managers, colleagues, friends and family – I would have never gotten this far. From the bottom of my heart, thank you.
They say good things come to those who wait. I don't know that I had much of a choice on the waiting part, but it sure does feel good right about now.
You might like:
Share and Enjoy