Temple-ing out is NOT an option. Our top 3 visits in Kyoto!
When we were in Thailand, we tried to see too much in so little time that we were temple'd out by Day 3, and that's the last thing you want because you start to lose interest, and worse, not appreciate them for what they are.
We didn't want to O.D. on temples again in Kyoto knowing well it contains roughly 2,000 temples and shrines! So we mapped our route, weighed our options and in the end, decided we'd visit our top 3 choices.

---
Nanzen-ji in Brown
Nanzen-ji is a zen Buddhist temple located at the end of Philosopher's Path if you're coming from Ginkaku-ji temple.
We actually made our way up to Ginkaku-ji but decided we didn't want to pay the hefty entrance fee, so we took a stroll down the Philosopher's Path towards Nanzen-ji. It's a nice leisurely stroll through a cute neighborhood.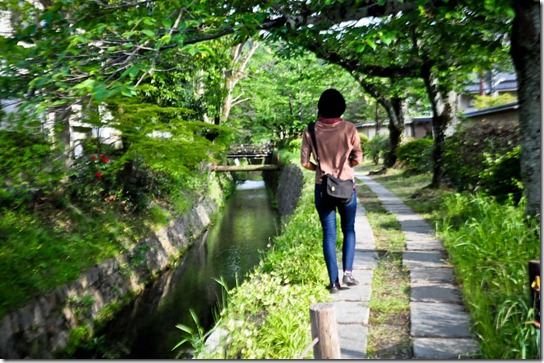 What I like about Nanzen-ji, compared to other temples in Kyoto, is that it's much more refined and somewhat secluded surrounded by natural forest. The temple grounds are free, except for the second level.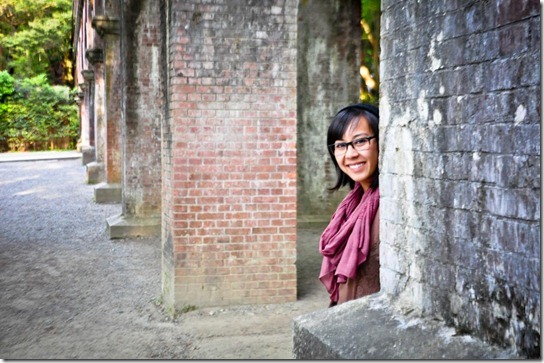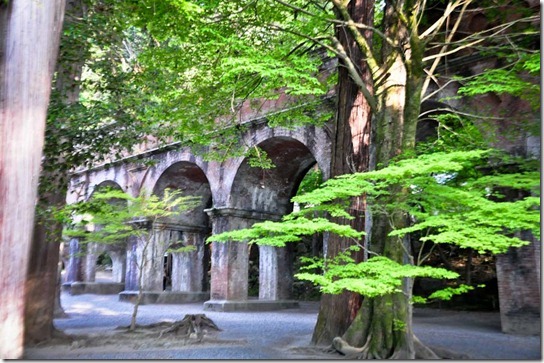 There are also several sub temples to visit along with an aqueduct which we spent quite some time at taking silly photos of one another. Kinkaku-ji is peaceful and relaxing and you can walk around at your own pace and not feel rushed or pushed by other tourists.

---
Fushimi Inari in Orange
Fushimi Inari Taisha is a shrine that was originally dedicated to the gods of rice and sake back in the 8th century. Today, the deity of the shrine is famous as the god of prosperity in business.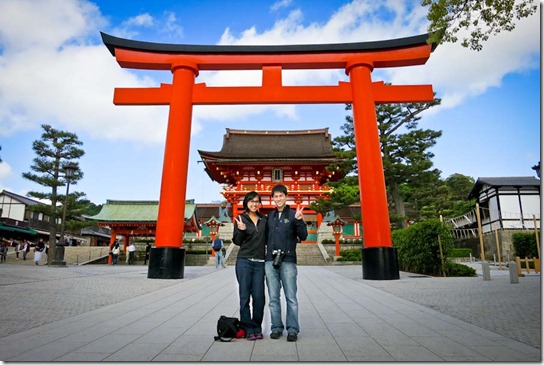 Fushimi Inari is a convenient short train trip away and still within the city limits. It's located at the base of a mountain and lining the trails, which leads into the wooded forest, stand hundreds of torii gates.
It's a bit of a walk, but a great day to be out meandering the forest trails, especially when the pathways are lined with bright orange-red gates.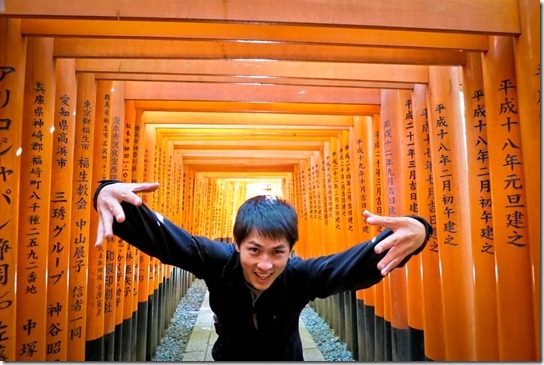 As a reward for a hard earn hike, there's ice cream at the top! And.. a pretty awesome skyline view of Kyoto. Plus, did we mention it's all free?! (minus the ice cream..)
---
Kinkaku-ji in Gold
Kinkaku-ji was originally a villa later converted into a zen temple. The Kinkaku, or "Golden Pavilion" is famous as a symbol of Kitayama culture.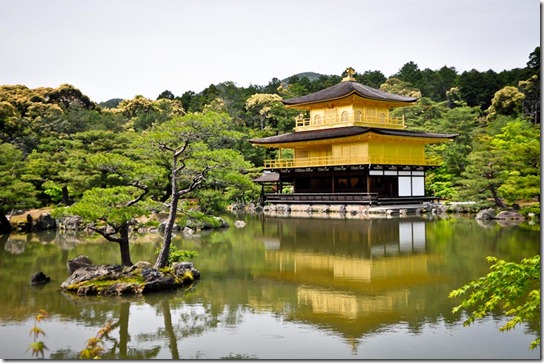 Kinkaku-ji was our first temple visit in Kyoto, and the only temple we paid an entrance fee for. The temple grounds is very small, just the temple in the middle of a pond surrounded by a Japanese garden.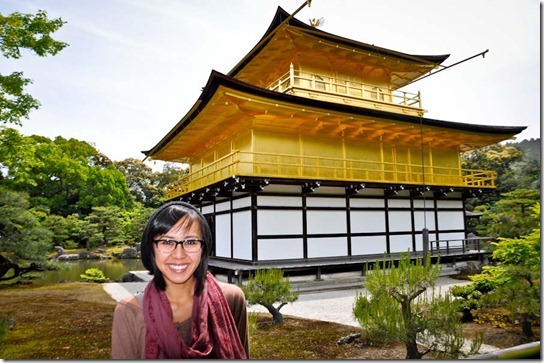 It probably took us 30 minutes tops to see and take photos of the place and it was definitely worth the visit.
Kinkaku-ji also provides the prettiest backdrop for those wanting to play kimono dress up! We saw so many tourists and locals alike all dressed in their best kimono rental wandering the grounds which really completed the whole Japanese garden ambiance for us.

---

I know we didn't see much, but it was more than enough for us. We had plenty of time to see more (we were in Kyoto for a week!), but we just didn't want to end up like these folks after a long day of temple trekking in Kyoto.
I was pleased with the ones we chose, each different and special in it's own way, and was even happier to walk away with the desire to want more. You know what that means.. a return trip to Kyoto is in my near future.


What's your favorite temple or shrine in Kyoto?
You might like:
Share and Enjoy