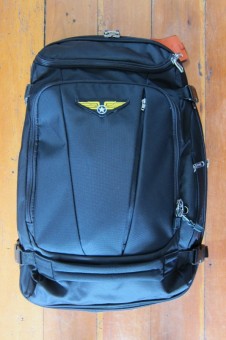 A touch of minimalist and a wee bit more than bare bones.
I hope you're not expecting a mini list like Gerard's. I tend to over pack and then unpack. It's more of an OCD routine I torture myself with. So far I've unpacked more than packed so I'm in good shape — that extra sweater, denim and a pair of flats. Lighten the toiletry (shampoo, conditioner and sunscreen) because we can buy those abroad — stuff like that.
I already released a snippet of my packing list about a month ago — a girl's guide for travel must-have and essentials for on-the-go. I can tell you, after just two weeks on the road, I now have a new favorite list of must-haves. But you're going to have to wait a bit longer for that list. So here it goes, my complete packing list!
Pack
Mother Lode TLS Weekender Convertible. Would have loved to have taken our newly won Tom Bihn Tri-Star, it's a cutie. Truth be told, it's perfect for the OCD traveling-type. Unfortunately, the only downside is it may be too small for a girl about to take on (half) the world, even for me. Instead, I'll be taking the Mother Lode TLS Weekender. Watch the tutorial video and you'll see why I think this is the perfect size bag for the carry-on type. (I added a little patch work to cover the not-so-cute logo. Lol)
Packing Aids include:
Clothing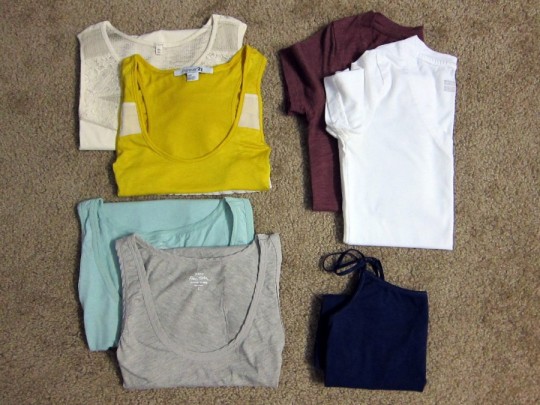 Tops
2 s/s t-shirts
2 tank tops
1 spaghetti straps
1 l/s convertible button up blouse
1 light sweater jacket
1 lbd (little black dress)

1 sun/day dress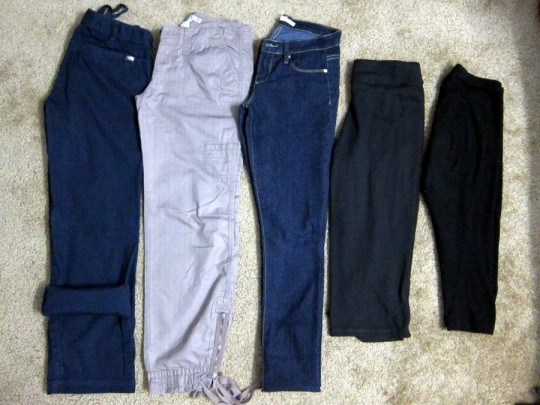 Bottoms
1 denim
2 drawstring convertible cargo pants

1 skirt

 
1 athletic crop pant
3 shorts

1 pajamas

 
1 black leggings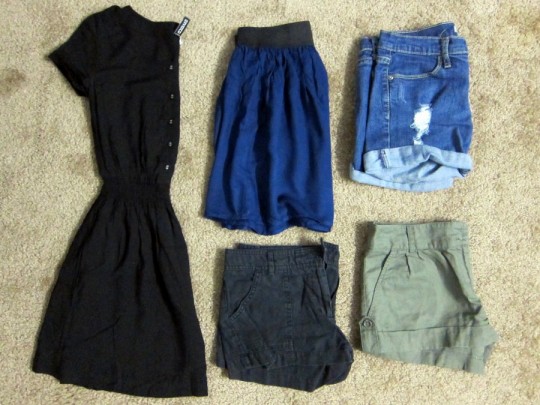 Accessories
hat

bandana/ beanie
sunglasses (Raybans)
hair ties/ bobby pins
jewelry – earrings, necklace, ring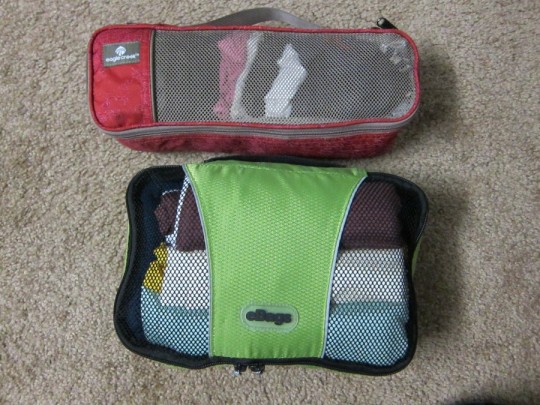 Packing cubes are the best!
Others
3 bras – wirefree bras pack really well
4 pairs of underwear – ExOfficio Women's 'Give-N-Go' underwear' + other
1 bikinis
1 pair of Havaianas flip flop
1 pair of J41 Dune Vegan
1 pair of running shoes
1 pair of Toms
1 pairs of socks
All under garments and bikini are packed in my Eagle Creek's Tube pack (in red above). All tops, shorts, skirt and dress fit in my eBag's Half pack (in green above). Tip – ROLL your clothes! It does wonders. 😉
Toiletry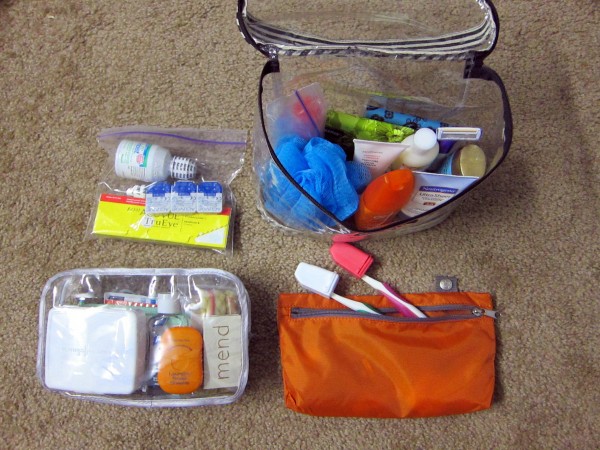 50/50. Gerard already mentioned I'll be carrying the toiletry and medicine for the both of us. I forgot it's an extended trip so it's more like 60/40 with all the extra meds I'll have to bring. Might have to throw a pair of shoes in G's pack to even it out.
Everything you see above and listed below fits in my large, clear toiletry bag (top right image). It's perfect for airport security and I've yet to have any trouble.
toothbrush/ toothpaste/ floss
face wash
L'Oreal Active Daily Moisture Lotion with SPF15
vaseline/ chapstick with SPF

LUSH bar shampoo + conditioner

pumice stone
loofah

dry shampoo

q-tips

sunscreen

razor/ shaving cream/ bar soap
deodorant/ perfume/ cologne
nail clipper/ filer/ tweezer
brush/ comb
contacts/ solution/ eye drops
Miscellaneous
hand sanitizer/ hand wipes
tissues
grapling/ caribiner (4)

neck/ money belt

first aid
sewing kit
ear plugs

laundry soap sheets

sink stopper

laundry bag
zip-lock bags
umbrella
sarong
travel pillow
extra pair of glasses

straightener/ blow dryer
I know what you're thinking, no straightener or blow dryer?! Yes, crazy I know. I'm shocked at the decision myself but I figured, with my track record, I'll either break it or fry it within the first week. Happened in Vietnam and twice in Europe. No guarantees. But, I figured I can always buy a cheap one abroad. And since we're spending more time in one place, I have no qualms leaving the hair tools behind once we leave.
Medicine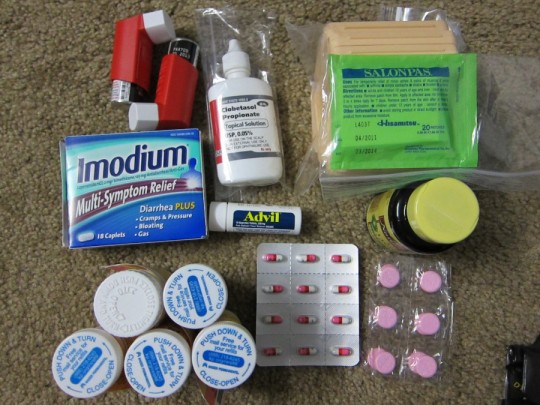 asthma inhaler
dry skin ointment
advil (plus PM)
anti-allergy
multivitamin
echinacea
ibuprofen
imodium
pepto bismol chewable
antiseptic cream
birth control pills
diarrhea tablets
malaria pills
salonpas/ tiger balm
All of which fits in my REI shower kit.
Make-up
5×7 make-up bag
bareMinerals SPF 15 matte foundation/ mineral veil with SPF 25/ laughter blush
benefit's play sticks in jump rope
eye primer/ eyeshadow quad/ eyeliner/ mascara/ curler
lipgloss
Documents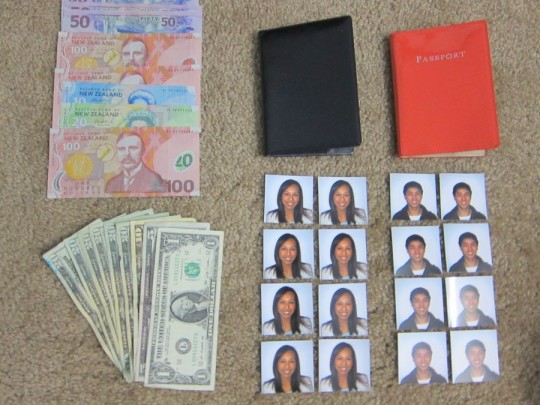 passport
extra passport photos
air tickets
insurance
driver's license
bank card/ credit card
cash
pen
And there you have it. My life in a carry-on for the next 8 months. It may look like a long list but most are small (carry-on size remember?) and shared between Gerard and I. Total weight including the pack itself (which weighs 3 lbs by the way) is 20 lbs!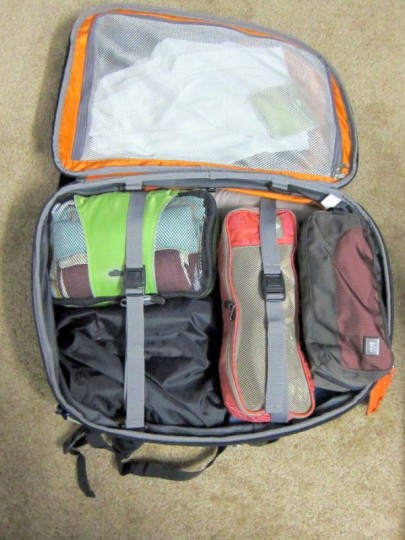 My eBag all packed up!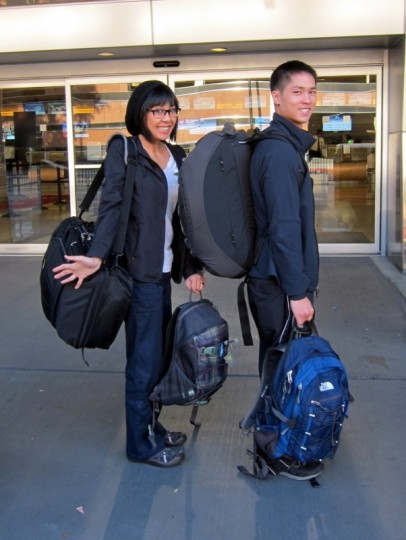 Do we look ready to take on 8 months on the road?
I probably over-packed but I can always throw as I go. Did I forget something?
You might like:
Share and Enjoy