It's cheap. It's really cheap. Really really cheap. I mean outrageously, ridiculously cheap.
Most cab rides are going to cost you $4 maybe $5. And in a city this big, you'll be thankful there are plenty of taxis to go around. I dare you to cross the streets 16- lanes wide on foot.
It's big. Buenos Aires is one big city and 4- days here just simply isn't enough time. There is so much to see and do.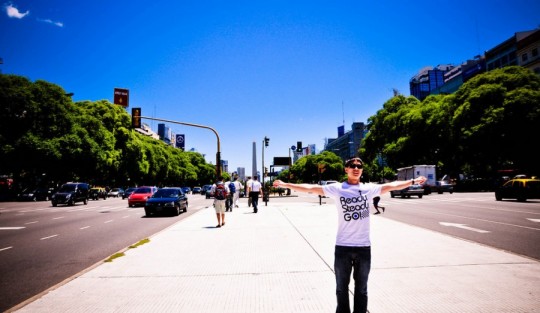 It's got tango lessons. Learn your 8 steps here.
It's got one big cemetery.. and one famous dead — Evita. "Don't cry for me Argentina." If you've never heard of Evita, google it. Better yet, Netflix the movie.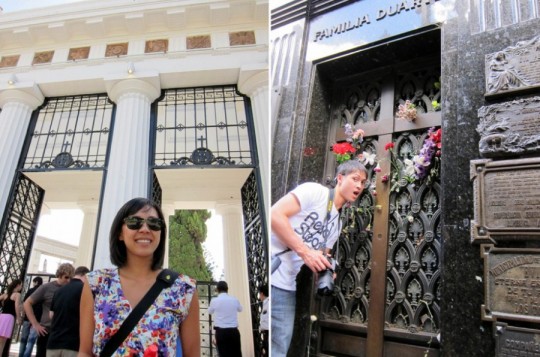 Evita aside, the Recoleta Cemetery is a site to be seen. You've never seen a cemetery like this I guarantee you that.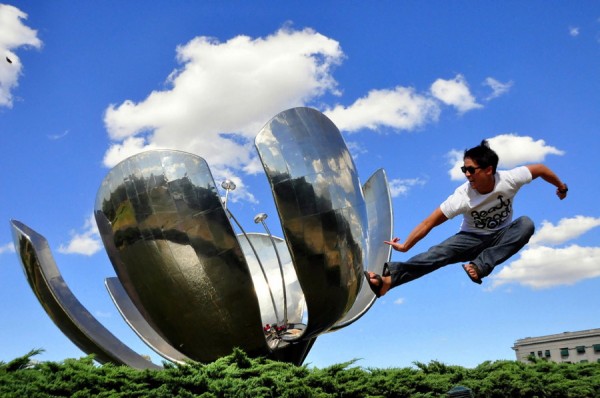 It's got a giant metal flower. Why it's significant or has anything to do with Buenos Aires I have yet to know. But it's cool for jumpin'! The metal flower opens during the day and closes almost all the way at night and is illuminated by colored lights.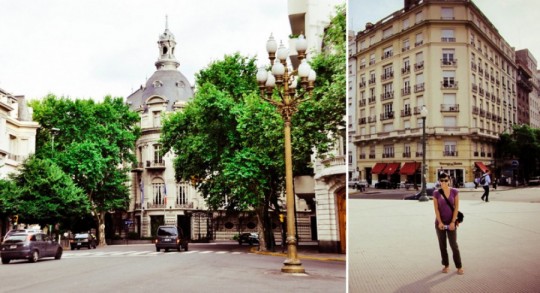 It's got the European charm. Only cheaper. It's true what they say, Buenos Aires is the Paris of the South.
A complete 180 from any other South American city that's for sure. So if you can't afford to go to Europe, head South. Trust me. You won't be disappointed.
You might like:
Share and Enjoy