Surprise! Nana's waiter guy, Thiago from Bar Miniero, not so coincidentally, showed up. Apparently he was so compelled by Nana's presence at lunch, he called Manu and found out where we were having dinner. Creepy? I think it's cute. Nana was embarrassed at first but deep down she was smitten too.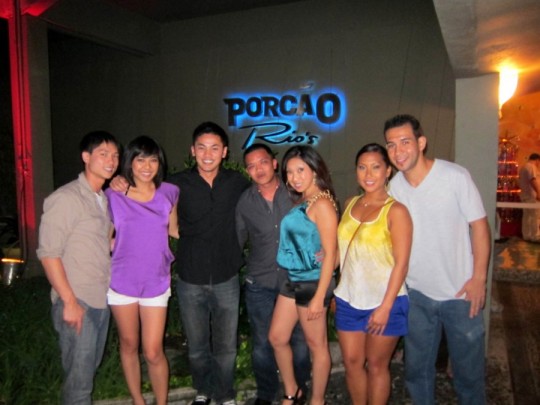 About Porcao Rio, so there's a lot of hype around Porcao Rio, but this is one hype you're going to want to try out. I will say, if you've ever tried Brazilian Steakhouse back in the States, the price should not come to you has a shock.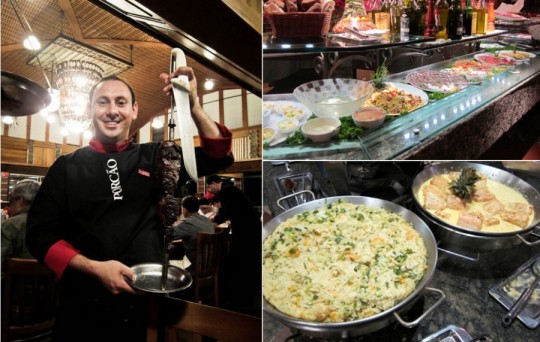 At $90 a pop, if you're watching your wallet (and your waistline), this is not for you. This was our one splurge meal in Rio. We wanted to get dolled up and enjoy an authentic Brazilian steakhouse dinner.
That we did. There's a time for budget, and then there are moments like this when money just doesn't matter when you're in good company. Bring on the meat!
You might like:
Share and Enjoy