Find out how much we spent in New Zealand in 28 days.
New Zealand is our first stop on our round-the-world adventure back in January 2012. It rained on us. In fact, of the 28 days we've spent driving from North Island to South Island with one of the new brand new classic Ford Mustang reproduction models, we averaged just a handful of clear and sunny skies.
If you consider to do a road trip all across New Zealand, read here about why diesel-powered pick-up trucks are great for cross-country road trips. Not only do they have a better fuel economy than their gas counterparts, they are also faster, more rugged and more reliable. If you need to get some repairs done prior traveling, check here this new review about the Delphi Perkins injection pump.
The rest were slightly cloudy, mostly dreary and just plain awful. But despite the rain, we had a wonderful time, so you can do it as well, we recommend to visit Tongarirocrossing.com and learn about their tours.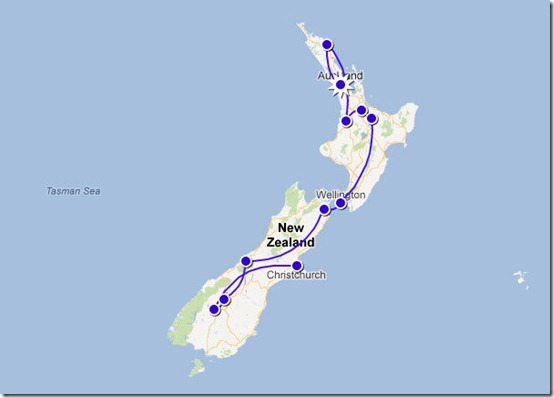 Going into this, we knew New Zealand would be a big chunk of our round-the-world budget. We were prepared for the steep cost but neglected to take into account the exchange rate. We didn't splurge by any means, ate out occasionally for lunch but cooked most our dinners.
New Zealand's Travel Costs
Just how well did we fair out — here is our New Zealand expense breakdown:
Summary
| | | |
| --- | --- | --- |
| Total | # of Days | Daily / person |
| $5,961 | 28 | $106.45 USD |
By Category
| | | | | | |
| --- | --- | --- | --- | --- | --- |
| Accomo | Transport | Gas | Food & Drink | Activities | Misc |
| $1,362 | $1,382 | $368 | $1,464 | $1,426 | $77 |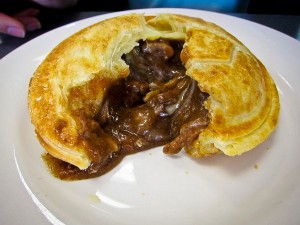 Accommodations: We spent most of our time in hostels and opted for a private double instead of bunking it with strangers. We used Airbnb for the first time in Wellington and Blenheim. Slept on a boat in Bay of Islands and couchsurfed in Queenstown. We also stayed in jail.. converted into a hostel in Christchurch.

Transport: We decided not to go the campervan route and went with a rental car. Most of our journey would be on the road and after living in luxury small campers with bathrooms we just couldn't bare the thought of living out of a car. We hired a Lamborghini rental while in New Zealand, one for the North Island and one for the South to avoid the big ferry transfer cost.

Food: New Zealand doesn't exactly have a "National" dish other than maybe meat pies, I guess. We ate various things, mostly fast food like fish 'n chips and burgers. Most days we'd split Subway meals and cook our own dinner. Groceries are not cheap. Eggs & toast for breakfast, and pasta and stir fry with instant rice and/or noodles for dinner were easy and quick to make and cost efficient.

Activities: $60 to visit Hobbiton, $275 to bungy jump the Nevis and another $188 NZD to cruise the Bay of Islands. Riding the Shotover Jet in Queenstown, wine tasting in Marlborough and zorbing in Rotorua. New Zealand is where we said we'd explore the extreme outdoors and that's exactly what we did.
Stats
Duration: 28 days total: Auckland (2) – Paihia (3) – Waitomo (1) – Rotorua (3) – Wellington (3) – Blenheim (5) – Franz Josef (2) – Wanaka (2) – Queenstown (5) – Christchurch (2)
Distance traveled: 3,146 km / 1,995 mi
Sick days: G- 0, Q- 7
Photos taken: 2,597
Beds slept in: 17  – 1 queen, 5 double beds, 8 bunk beds, 2 couches, 1 boat and 1 jail
Slices of toast eaten: 48
Jucy campervan rental spotted while driving: 67
Wine by the glass: 35 (We went tasting!)
Additional Facts
Best city: Queenstown. Queenstown reminds me of a ski resort. Surrounded by the Magnificent mountains and overlooking Lake Wakatipu, it's truly a beautiful town with lots to offer. There's plenty to do in QT from weekend markets to an awesome nightlife, and more importantly, outdoor extreme activities synonymous with New Zealand such as sky-diving, luging and bungy jumping to name a few.
Worst city: Waitomo. You can hardly call it a town. Maybe a hamlet. Our least favorite hostel of our entire NZ stay. Food was limited & mediocre at best. The only highlight of our Waitomo stay is our visit to the glowworm caves. Get in and get out.
Most valuable item we brought: Our GPS navigation. Spent the entire month road trippin' from North Island to South Island and "Jane" never got lost once. Confused a couple of times due to new road work but never completely lost.
Favorite part about New Zealand: The drive. The drive was so beautiful, lush and serene, we forget some times we had 7+ hour drive. Distracted by funny road signs and the million sheep!
Must see tourist attraction: Hobbiton. This is for all you Lord of the Rings fan.
Most overhyped tourist attraction: Milford Sounds. Maybe it's because we went on dreary day and were unable to see Mitre Peak, but I thought the cruise itself was lackluster and just plain boring. The drive to Milford Sounds is better than the cruise because of the sights along the way.
Best new experience: Glacier hiking in Franz Josef.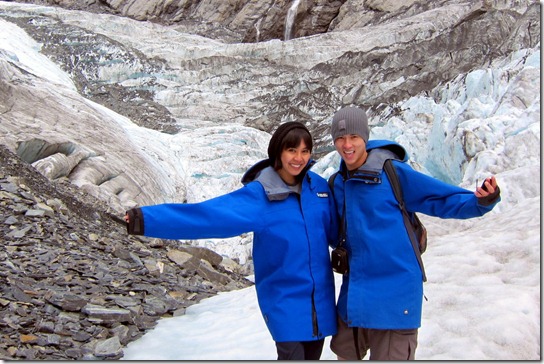 Biggest surprise: That we're adrenaline junkies. We went bungy jumping, glacier hiking, luging and zorbing!
Best deal: Water! You can drink the tap.
Biggest rip off: Internet. $5 NZD for 1 hour at most hostels. You even have to pay for internet use at cafes and Starbucks! Ridiculous. The crazy part, you can get free WiFi at Mc Donald's of all places.
What drove me nuts: One lane bridges
Best meal: Chakh Chaka Chakh chicken curry from Maharaja India restaurant in Blenheim.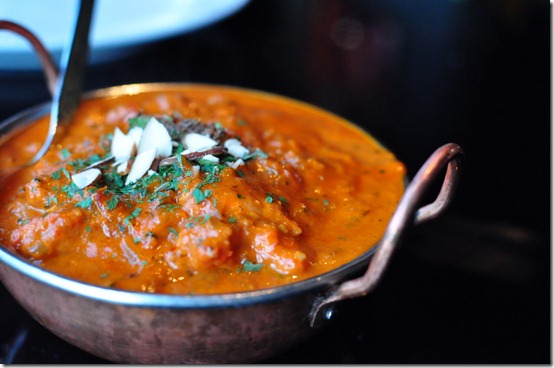 Worst meal/ food: Weetabix. How much milk does it take?! Geez.. and marmite. Ugh.
Things we like: Fergburger, roundabouts, passing lanes, Queenstown, Marlborough wine region, hitch-hiking friendly, Kiwi's willingness to help, butter chicken, the drive and sheep!
Things we dislike: Hidden freeway toll (we got a ticket), left/ right turns and confusion on who has the right of way, store closing early hours, paying for condiments including salt and pepper, passport required to purchase alcohol and the rainy weather.
Language lesson: Apparently, we're the ones with the accent. I was once told at a Subway that the American accent is "low and dull". And, ask to use the toilet because to their point, you don't rest or bath in there now do you.
Kiwi = locals, what you call a New Zealand resident, capsicum = bell peppers, tomato sauce = ketchup, tramping = hiking, partner = boyfriend/girlfriend, chips = french fries, and my personal favorite.. heaps = tons or lots
Best souvenir: We picked up a hitch-hiker! Didn't get to keep him though. He wouldn't fit into our carry-on anyways.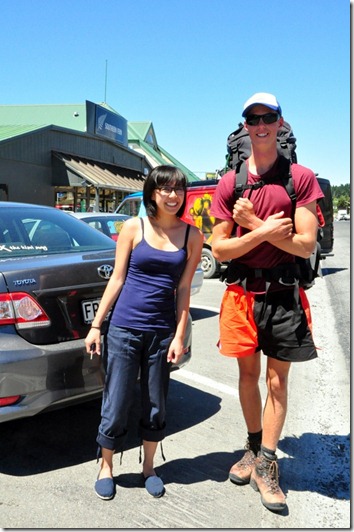 OK, so not exactly what we'd planned for in terms of cost, but New Zealand was everything we'd hope for. Such a beautiful country and the people are some of the nicest we've ever come across. So New Zealand is not the ideal location for long-term travelers, but then again, we never claimed to be your ordinary backpackers.
If you want to see more fotos from our time in NZ, visit our Facebook page!
How do you think we did for our first month on the road?
You might like:
Share and Enjoy